Justin Grinnell
Justin Grinnell is the Owner of State of Fitness in East Lansing, Michigan. State of Fitness opened up just four years ago and is already one of the leading training facilities in the Midwest. State of Fitness has over 450 members who train every day under his leadership. In addition to being a facility owner, Justin has his own blog at www.grinnelltraining.com, and has been a featured writer for over 6 years in the magazine Healthy & Fit and is a writer for Muscle & Fitness. Justin has also written for various online publications such as Breaking Muscle and The Personal Training Development Center. Justin has acquired over 35,000 hours of training and coaching experience in the last 12 years. He has competed in seven bodybuilding shows, one powerlifting meet, one Olympic lifting meet, and 2 ½ marathons, and 3 CrossFit competitions. In 2004, Justin graduated with honors from Michigan State University where he obtained a degree in Kinesiology and Exercise Science. He currently serves on the Board of The College of Education where he has mentored over 150 students in the Kinesiology program at Michigan State University. Justin is a Certified Strength and Conditioning Specialist (CSCS) through the National Strength and Conditioning Association, a Certified Personal Trainer through the National Academy of Sports Medicine (NASM) and the International Sports Sciences Association (ISSA). Justin holds a level I certification through CrossFit and Precision Nutrition. Justin lives in Lansing, Michigan, with his wife, Kathleen, and two sons, Brennan and Beckett. Check out his ebook – Grinnell Lifestyle: My Nutritional Doctrine .
---
Allison Moyer-Fahrenbach
Allison Moyer-Fahrenbach is a nationally and internationally published fitness model, well known NPC figure competitor, CrossFit and strength athlete, entrepreneur, motivator, nutritionist and performance dietary specialist based out of Lancaster, PA.  She holds a Bachelors in Wellness and Sport Science as well as multiple certifications including her C.P.T, C.S.N, C.S.C.C, and her CF-L1 and CF Weightlifting.
With over 10 years of both personal and professional experience in the fitness industry in a variety of competitive and sport outlets, she has the ability to relate and assist a wide variety of athletes and individuals seeking self-improvement through fitness.  Allison has dedicated her career to helping improve the lives of others by guiding them to live a more health and fitness-focused lifestyle through structured and progressive strength training and strategically goal-focused nutritional application.
As an innovative nutritionist, exercise specialist, and contest prep coach, Allison has been voted Best of Central PA's Fitness Trainer the past five years in a row. Allison currently has trained hundreds of clients from around the world through her online coaching programs. She currently contributes to Oxygen magazine, The Box magazine and TheAthleticBuild.com and travels the east coast presenting her seminar on Nutritional Basics for Performance and Fat Loss.  She can be contacted for appearances, talks, seminars, posing classes, training and more through her website www.alli-fitness.com or by email, AllisonMoyer@live.com.
---

Jeremy Scott
Jeremy Scott is the creator of Jeremy Scott Fitness in North Scottsdale. He is an Olympia Labs Health Advisor, Reebok Athlete, Fitfluential Ambassador and the Co-Creator of Get Lean Gluten Free.
He was voted one of the Top 20 Fitness Blogs in America. He is a nationally published and contributing author for numerous fitness publications and has helped thousands of people across America get into and stay in the best shape of their lives.
Facebook Page: www.facebook.com/Jeremyscottfitness
Website: http://www.jeremyscottfitness.com/
---
Justin Woltering
Justin Woltering is a distinguished Fitness Expert, Author, and Dymatize Sponsored Athlete. He is also a top cover model who has helped thousands of skinny guys transform their physiques with his exclusive books, videos, articles, and training tips.
Not to mention the fact that he is a really cool guy.
---
Wayne Mutata
Wayne Mutata is a Certified USA Weightlifting Coach, Nike SPARQ Combine Trainer, and Supplement specialist. He holds a Masters in Physiology and Anatomy with a double minor in Dietary Nutrition and Exercise Science from the National Personal Training Institute of Philadelphia. Wayne's niche is specializing in Strength and Conditioning for Professional Athletes such as MMA fighters and Figure/Bikini competitors. When not training clients, Wayne is a fitness model and fitness video personality he has been featured on the cover of Fitness101 magazine. This year Wayne was nominated as one of the contestants for the Men's Health Ultimate Guy competition. He is the owner of the Itrainwithwayne company which specializes in custom workouts, supplement packages, and online training for athletes and general population clients nationally and internationally. The Itrainwithwayne brand has two training studios, the first is Headquarters located in Lancaster, PA, and the second location is in Philadelphia, PA. You can contact Wayne via email waynemutata@gmail.com, Facebook Page: www.facebook.com/pages/ITRAINwithWAYNE, Training Website  https://itrainonline.trainerize.com
---
Bobby Fioritto
Bobby Fioritto is the co-founder of Elite Sports Performance, a training facility located in Mentor, OH.  He received his Master's degree in Exercise Physiology and is both a Certified Sports Nutritionist (CISSN) and Youth Nutrition Specialist.  For more information visit his homepage: www.BobbyFioritto.com.  For more information on Elite Sports Performance visit: www.EliteSportsPerformanceGym.com
---
Danielle Sidell
Danielle is an elite Crossfit athlete who is looking to be a top contender at the 2014 games and beyond. She gives us an athlete's perspective on all aspects of training in her Q&A  interviews. She is a sponsored athlete and a former college track and field athlete at the University of Akron where she earned her Master's degree in Exercise Physiology in 2012.
Facebook page: www.facebook.com/pages/Danielle-Sidell
---
Joey Percia
Joey Percia is a coach at a training studio in New York City and also runs a successful online training business. He is a competitive powerlifter in the 181 division and has totaled 1400lbs. Joey has a Masters degree in Exercise Science, is a CPPS coach, Westside Barbell Coach and CSCS. Follow him on Facebook or on his website you will be glad you did.
---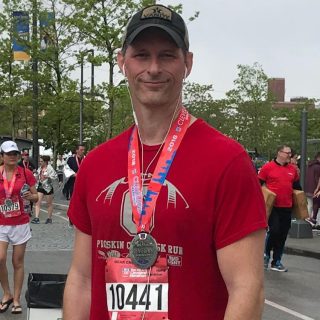 Ryan Douglas
Ryan is a former college wrestler and lifelong fitness fanatic. He has run half marathons, done mud runs,  placed in body transformation contests, coached wrestling and now coaches girls soccer. Not to mention he has also tried literally hundreds of supplements over the years and has a vast and thorough supplement knowledge. Feel free to connect with him on his LinkedIn page.
---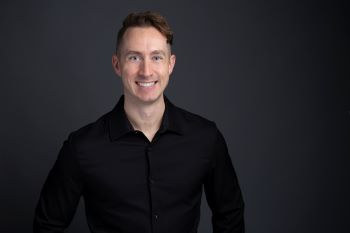 David J. Sautter
David J. Sautter has combined a lifelong passion for writing with over a decade of experience as an NASM-certified personal trainer, fitness-nutrition specialist, and sports-conditioning specialist. David has written hundreds of blog posts as well as dozens of e-books, training guides, and online courses covering a range of health and fitness topics. In his free time, David enjoys writing about staying fit while traveling abroad for his blog, FitnessWanders.com. Learn more about David Sautter at WriteFit.com.